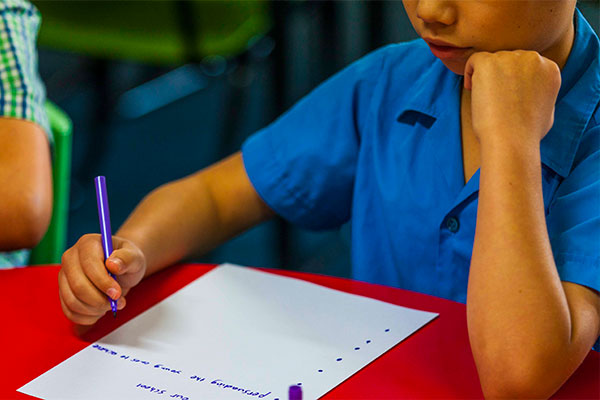 Incredible NAPLAN Results Again for St Michael's
Our school's 2021 NAPLAN results (Year 3 and Year 5) were once again outstanding. Below is a summary of just some of the features:
On

every assessment

in

every year level

the school's average score was

significantly higher than the state and national averages and well above the average for all Sydney Catholic Schools and for schools that are considered statistically similar

.

In seven of the ten assessment areas our school achieved the best results we have ever received since NAPLAN commenced. These areas were:

Year 3 Reading and Spelling

Year 5 Numeracy, Reading, Writing, Spelling and Grammar & Punctuation

The percentage of students in the top 3 bands

is outstanding (there are six achievement bands in Year 3 and eight in Year 5). For each of the assessment areas our percentage in the top 3 bands is as follows: 

Year 3: Reading – 94%; Writing – 98%; Grammar & Punctuation – 90%; Spelling 94%; Numeracy 88%. 

Year 5: Reading – 93%; Writing – 87%; Grammar & Punctuation – 100%; Spelling 91%; Numeracy 93%.

Overall, the

Year 5 results are the best that the school has achieved since NAPLAN commenced and Year 3 was our second highest.
When the current Year 5 students were in Year 3, their results were the highest our school had ever achieved, and still their rate of growth from Year 3 to Year 5 in every assessment area was higher than the average of statistically similar schools.
For over 5 years now St Michael's has continued to achieve outstanding NAPLAN results! They are testimony to the improvement agenda which has been set by the teachers and to the dedication of all staff in striving to meet the needs of every individual child.